NRBQ General information

| | |
| --- | --- |
| Genre | rock, rhythm and blues, rnb, Rock and Roll, roots rock |
NRBQ (the New Rhythm and Blues Quartet) are a rock/power pop band which formed in 1967 in Miami, Florida, United States. Since their formation, The Q have gained a large cult following despite limited commercial success.
They are well known for being a very versatile group; their style on a single album can range from jazz to blues to country to pop. Fans know and love them for their wacky quirkiness and unpredictability in concert.
NRBQ's 1994-2004 incarnation comprised of members Terry Adams (vocals, keyboards), Joey Spampinato (Bass), Tom Ardolino (drums), and Johnny Spampinato (Guitar). Past members include Al Anderson (1972-1994; Guitar), Tom Staley (1967-1974; drums), Steve Ferguson (1967-1971; Guitar), and Frank Gadler (1967-1972; Vocals, Cowbell). The band's most stable incarnation lasted from 1974 to 1994 and consisted of Terry Adams, Joey Spampinato, Tom Ardolino and Al Anderson.
The band has kept a small, but extremely devoted cult following in its 40 year career. Many well known celebrities are fans of the group, such as George A. Romero, Mike Scully, Matt Groening, Elvis Costello, John Sebastian, Bob Dylan, Bonnie Raitt, Penn and Teller and various staff members of the review website Allmusic.
The band's only chart hit was 1977's "Get that Gasoline Blues" (which only hit #70 on the American pop charts) and the band would only briefly flirt with success throughout their career (such as the band's several guest performances on the extremely popular Animated sitcom The Simpsons during the show's 10th, 11th and 12th seasons, and the inclusion of their song "Wacky Tobacky" on the soundtrack of the the TV show Weeds). The band is also known for persuading their record label Rounder to reissue the record Philosophy of the World by outsider music artists The Shaggs.
The band formed in Miami, Florida in 1967, and moved to New Jersey, and then New York City in hopes of a record deal, where in 1968, they cut their first Album, the self-titled "NRBQ" on Columbia, released in 1969. This was followed by "Boppin' the Blues" which featured rockabilly legend Carl Perkins. Columbia, disappointed with the band's lack of Album sales, dropped the band after these two records. NRBQ moved on to Kama Sutra records, where they recorded 2 more albums, before moving on to Rounder Records, where they have been until forming their own label, Edisun in 2002. The band has been on hiatus since 2004.
In 2011, founding keyboardist Terry Adams announced he was reforming the band and that they would release a new album, "Keep This Love Goin'", the band's eighteenth studio album, later in the year. Adams is the only previous member of NRBQ that is a member of this new incarnation.
Source
Top Tracks
| | | |
| --- | --- | --- |
| 1 | | Magnet |
| 2 | | Wacky Tobacky |
| 3 | | Ridin' in My Car |
| 4 | | Me And The Boys |
| 5 | | Flat Foot Flewzy |
| | | |
| --- | --- | --- |
| 6 | | Get Rhythm |
| 7 | | I Want You Bad |
| 8 | | It's a Wild Weekend |
| 9 | | 12 Bar Blues |
| 10 | | Green Lights |
Top Albums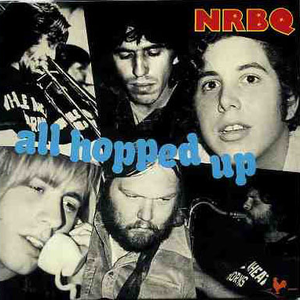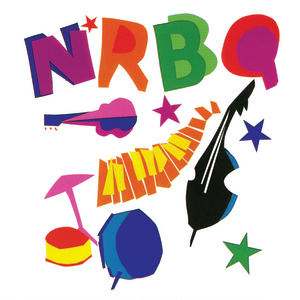 Comments(0)