BR5-49
General information

| | |
| --- | --- |
| Genre | country, Alt-country, rockabilly, Honky Tonk, americana |
BR549 (originally spelled BR5-49) was an American country music band founded in 1993 that last played live in 2013 and has been on hiatus since then.
The band was formed in Nashville by co-leads Gary Bennett and Chuck Mead. Their music, referred to as alternative country or neotraditional, contains elements of western swing and rockabilly. They eschew modern Top 40 pop-country for a more raw, honky-tonk sound, with songs about 50s pin-up/dominatrix Bettie Page and The Ramones. They took their name from a telephone number regularly used in a Junior Samples sketch on the television show Hee Haw.
BR549 toured with Bob Dylan, the Mavericks, Junior Brown, the Black Crowes, and Brian Setzer. Whike on hiatus, multi-Instrumentalist Don Herron is touring with Bob Dylan, and lead vocalist Chuck Mead is performing with the honky-tonk country supergroup The Hillbilly All-Stars, along with Robert Reynolds and Paul Deakin of the Mavericks and solo recording artist/actor Mark Collie. Former co-lead vocalist, and co-founder, Gary Bennett released his solo debut, Human Condition, in February of 2006, and former bassist Geoff Firebaugh is a member of the Nashville based rockabilly outfit Hillbilly Casino. Despite shows in Europe in 2007 it's unclear if the band will return to its capacity as a full-time touring band.
The group disbanded, and Chuck, Shaw and Donnie returned to Lower Broadway to play weekly gigs with musical collective The Hillbilly All-Stars. The three were soon revitalized to again play music within an unpredictable scene, leading them to reform BR549 in 2004 with bassist Geoff Firebaugh and singer/guitarist Chris Scruggs for their Dualtone debut Tangled In The Pines. But following victorious tours of the U.S. and Europe (marred only by two separate thefts of their instruments and gear), BR549 was faced with their ultimate challenge when Donnie Herron was invited by Bob Dylan to become the new fiddle and steel guitar player in his band.
"It was a real test of our abilities as a family," admits Mead. "Donnie went on the road with Dylan. Shaw moved to Arizona. I'd moved on to other projects. But for us, BR549 had always been something that needs to be respected and nothing we could ever take lightly." Following months of heart-to-heart phone calls, plate-spinning scheduling and the addition of new bassist Mark Miller, the band finally convened in Athens to record in a way they never had before. "In the past, we'd always made a record coming off the road, with songs we'd been played for weeks and sometimes months on tour," Chuck remembers "But this time, we were all coming in fresh, making the record then and there. It's an album that's truly in the moment."
BR549 released six albums and two EPs, including three albums on Arista Nashville and two on Dualtone Records. The band's self-titled debut album produced three singles on the Billboard country charts in 1996. The band was nominated three times for the Grammy Award for Best Country Performance by a Duo or Group with Vocal.
Top Tracks
| | | |
| --- | --- | --- |
| 1 | | Cherokee Boogie |
| 2 | | Even If It's Wrong |
| 3 | | 18 Wheels & A Crowbar |
| 4 | | Too Lazy to Work, Too Nervous to Steal |
| 5 | | Tangled in the Pines |
| | | |
| --- | --- | --- |
| 6 | | Poison |
| 7 | | Little Ramona (Gone Hillbilly Nuts) |
| 8 | | That's What I Get |
| 9 | | Crazy Arms |
| 10 | | Lifetime To Prove |
Top Albums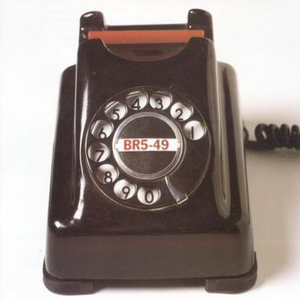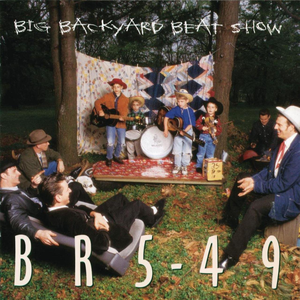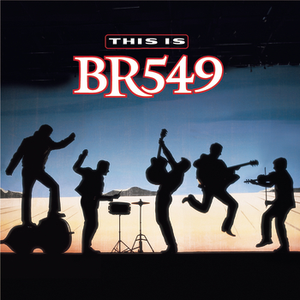 Comments(0)